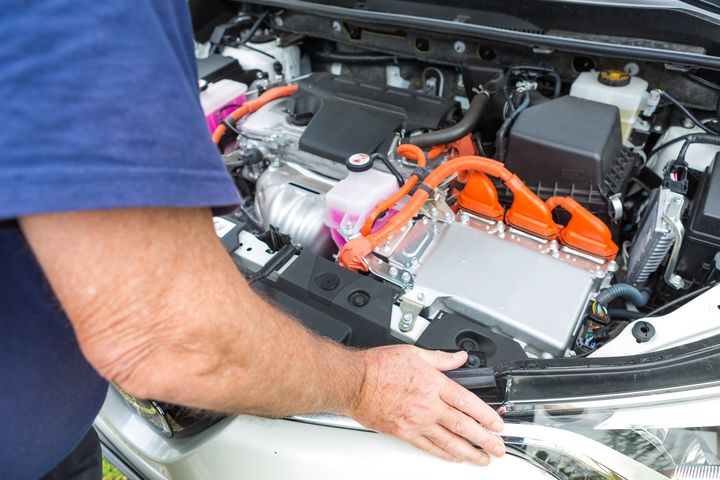 Hybrid Maintenance in Greensburg, PA
Reliable Hybrid Maintenance You Can Trust
Hybrid vehicles continue to grow more and more popular for their unmatched fuel efficiency. Whether you appreciate the exceptional savings on fuel, the latest in technology, or the least environmental impact, your hybrid vehicle is a reliable choice for getting you all around Westmoreland and PA. To keep it running at its best, hybrids require factory-scheduled maintenance like any other vehicle. From the electrical system, to the powertrain, to the battery, thorough hybrid maintenance will ensure your hybrid's ongoing dependability and comfort. For professional hybrid maintenance you can trust in Greensburg and the surrounding area, count on the hybrid expertise of Lug Nutz Tire and Auto Service. With every visit to our shop, you'll be treated with exceptional courtesy while all work is completed accurately.
The Dealer Alternative for Quality Hybrid Maintenance
When you come to Lug Nutz Tire and Auto Service for hybrid maintenance, highly trained ASE-Certified technicians will be servicing your vehicle. In business since 2007, we utilize the same technology as any dealership, yielding a thorough diagnosis of all hybrid maintenance needs. Whether your Toyota Prius has an aging battery, your Chevy Volt needs a cooling system check-up, or your Honda Accord Hybrid has electrical issues, Lug Nutz Tire and Auto Service holds all the knowledge and skills to address the matter correctly. In trusting your vehicle to a high-quality shop, you'll never have to settle for economy-grade parts. At Lug Nutz Tire and Auto Service, we always use OEM and name-brand aftermarket parts in all our hybrid maintenance, ensuring long-lasting performance on the roads of Greensburg and beyond. For Expert hybrid maintenance throughout Greensburg, PA, put your trust in Lug Nutz Tire and Auto Service. Call us today or request an appointment online.